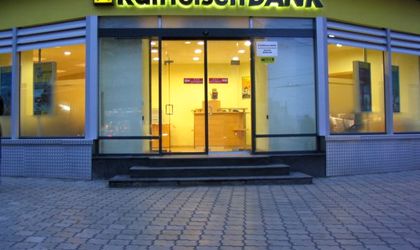 The profit after tax of Raiffeisen Bank International (RBI) in Romania decreased by 3 percent last year from EUR 100 million in 2013 to EUR 97 million, due to lower provisions, according to preliminary financial results published by the Austrian group and quoted by Mediafax.
The operating income in Romania slightly dropped in 2014 as well, to EUR 462 million from EUR 465 million in 2013. Profit before tax stood at EUR 119 million last year, up from EUR 104 million the previous year.
RBI announced this Monday that it will sell operations in Poland and Slovenia and will cut back operations in Russia after reporting a consolidated loss of EUR 493 million in 2014.
Andreea Marinas