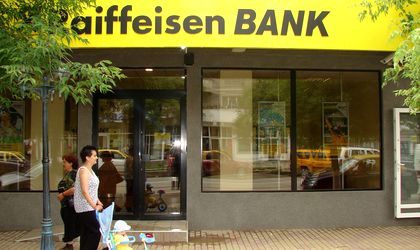 Raiffeisen Bank Romania plans to distribute dividends with a total value of RON 264 million (EUR 59 million) for last year, a 60 percent share of last year's profit. A dividend will have a value of RON 0.022 / share (EUR 0.0004)
Raiffeisen Bank recorded a profit of RON 458 million (EUR 104 million) for 2013 after tax, up 17 percent on the year. In 2012, Raiffeisen registered profit of EUR 88 million after tax with similar dividends.
The bank will return RON 28 million to its shareholders from its earnings last year.
Raiffeisen Bank's total assets reached EUR 5.92 billion, up 11 percent compared to EUR 5.31 billion in the previous year.
The main shareholder of the bank is Raiffeisen Bank International AG, with 99.49 percent of shares.