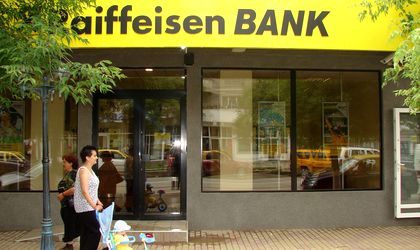 Austria's Raiffeisen Bank said it increased the ceiling for loans guaranteed through JEREMIE to EUR 172.5 million in a move to strengthen SMEs lending.
The Joint European Resources for Micro to Medium Enterprises (JEREMIE) uses EU money and is managed by the European Investment Funding, covering 80 percent of a loan taken out by SMEs that are financially healthy.
Vladimir Kalinov, retail vice-president at Raiffeisen Bank, said: "The increase of the allotted ceiling in Raiffeisen Bank confirms the bank's will to get actively involved in the absorption of EU funds allocated to Romania, with direct impact on economic development." He added the lender has granted such loans to over 1,100 SMEs since April 2011.
Eligible SMEs need to have a turnover below EUR 50 million and employ less than 250 people. The 10-year maturity loans can be used to finance the working capital or investments.
Raiffeisen Bank said it offered JEREMIE-backed loans for SMEs active in the production, construction, retail, or tourism sectors.
Ovidiu Posirca