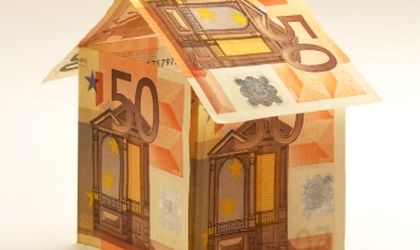 Raiffeisen Banca pentru Locuinte (RBL) said Tuesday that the amount of savings-lending contracts signed by customers last year rose 9 percent to RON 2.8 billion (EUR 633 million) against the previous year, underscoring the increasing popularity of this system.
RBL's deposits increased by 24 percent to RON 325 million (EUR 73.5 million), while loans added 45 percent to RON 27 million (EUR 6.1 million). Its assets reached RON 402.6 million (EUR 91.1 million), which is a 18 percent increase against 2012, while the profit rose three fold to RON 1.7 million (EUR 384,702).
"All these gains prove that Romanians are starting to trust the savings-lending (e.n. known as Bauspar) system. Savings is important for each of us because it creates the foundation for sustainable financing of future projects, especially important ones, such as housing," said Aurelia Cionga, RBL's president.
The average financing for loans guaranteed by mortgages stood at RON 132,000 (EUR 29,871) and amounted to RON 26,000 (EUR 5,883) for unsecured loans. Three quarters of the loans guaranteed by mortgages were used for housing acquisition and constructions, while most of the unsecured loans were used for housing modernization.
Ovidiu Posirca