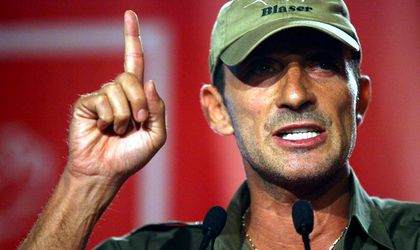 Radu Mazare, long-time mayor of seaside Constanta, is accused of receiving EUR 175,000 in bribe from the company that built the "Henri Coanda" building complex. The mayor supposedly helped the buiders win the auction for the project and subsequently increased the value for the real-estate project, according to Mediafax.
DNA announced the mayor is under investigation for accepting a bribe and has been detained. Avraham Morgenstern, "representative for a commercial society", is also under investigation for delivering the bribe.
According to the retaining order, at the start of 2011, mayor Radu Mazare launched the Program for building modulary residences in th Henri Coanda social campus. Morgenstern wanted to make sure his firm would win the acution about to be organised.
"So, during the course of 2011, Morgenstern delivered EUR 175,000 to Mazare Stefan Radu in order for the mail to facilitate winning the auction for the EUR 10 million project. The money, delivered in several stages, followed a hidden trajectory, by way of off-shore accounts, accounts opened at foreign banks in jurisdiction that are known for their restrictive conditions regarding international judiciary cooperation", DNA informs.
The institution announced that other persons are also under investigation. After the retaining order was emitted, Mazare commented in front of the DNA office:
"I built social homes at the lowest possible price and look what is happening to me".
Asked if the file that contains his accusations is a political one, Mazare replied that he believes it is.
Radu Mazare, mayor of the Romanian seaside city of Constanta, was taken in for questioning on Tuesday at the onset of this investigation and prosecutors also staged searches at his home and at the Constanta City Hall on  the same day.