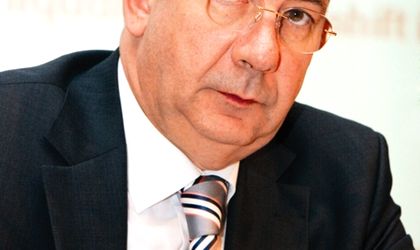 The board of directors of the Romanian Banking Association (ARB) has a new structure following the general meeting held on Thursday.
Radu Gratian Ghetea remained president of the board of director, while Florin Danescu continues as executive director of the association. The board members have a 3-year mandate.
The was set up in 1991 and currently has 39 member banks.
ARB's board of directors
Radu Gratian Ghetea – president
Petre Bunescu (BRD) – vice-president
Catalin Vasile Parvu (Piraeus Bank Romania) – member
Sergiu Manea (BCR) – member
Laurentiu Gabriel Mitrache (Leumi) – member
Mirela Bordea (Credit Europe Bank) – member
Cornel Theodor Stanescu (Marfin Bank) – member
Ovidiu Posirca