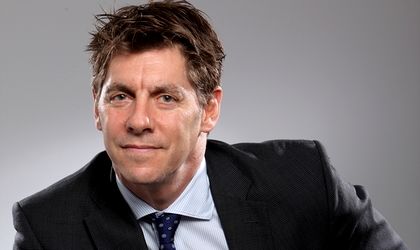 After twelve years of collaboration with the agency, Larisa Petrini steps down and is replaced by Radu Florescu at the helm of Saatchi & Saatchi Public Relations.
Florescu will be coordinating the team and clients under the Centrade PR brand, which will be the new identity assumed by the agency and the team of consultants, beginning January 2015.
"Larisa is heading for a new field and I am confident that she will have the same success. Over the past period, I have gotten involved in PR, so I will gladly take the lead of Centrade PR, of the team and the portfolio of clients," said Florescu, currently CEO Centrade Saatchi & Saatchi.
  Larisa Petrini (left) has a background of 14 years in the communication field. She joined Saatchi & Saatchi in 2003. Between 2008 and 2014, she led the public relations and corporate social responsibility relations of the group as managing partner of Saatchi & Saatchi PR.
She has expertise in personal branding, reputation management and communication in times of crisis.
She is actively involved in the activity of organizations such as CROS, AIESEC and The European Nature Trust.
Currently, she is Health & Wellbeing Coach, certified by The Institute of Integrative Nutrition in New York and ambassador of Jamie Oliver for Food Revolution Day in Romania.
Otilia Haraga