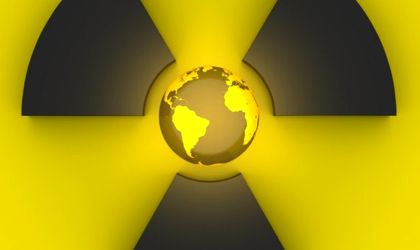 The U.S. Embassy in Bucharest and the Romanian Ministry of Internal Affairs launced the radiation detection system located at Bucharest Henri Coanda International Airport, according to US Embassy representatives.
On September 25, 2008, the U.S. Department of Energy and the Ministry of Interior and Administrative Reform signed an agreement to cooperate in preventing illicit trafficking in nuclear and other radioactive material in Romania. Radiation detection systems were thus deployed at the Port of Constanta, the RBP training center in Iasi, and key border crossings.  Cooperation also includes joint training, practical exercises, and sustainability.
Since 2009, the detection systems have scanned in Romania over ten million vehicles, pedestrians, and shipping containers.  The Nuclear Smuggling Detection and Deterrence Office (NSDD) has also deployed six mobile radiation detection systems in vans since 2009, and is working with Romania to equip additional sites with fixed equipment.
"Since 2008, the U.S. Government has invested over 20 million dollars in equipment and training for Romania.  Our primary investment has been providing radiation portal monitors or RPM's.  Some are fixed, like the ones we are dedicating today.  Others are mobile detection systems, like the vans the Border Police use where needed, or handheld, like those deployed at numerous border crossing sites, big and small, around the country.  As of today there are 60 RPM's around Romania, provided by the US," said Duane Butcher, charge d'affaires ad interim of the United States of America, during the ceremony.
NSDD's mission is to strengthen the capabilities and commitment of partner countries to deter, detect, and interdict illicit trafficking of nuclear and other radioactive materials within the interiors of partner countries, across international borders, and through the global maritime shipping system. NSDD provides partner countries with the tools and training necessary to counter nuclear smuggling, by installing radiation detection systems at high-priority locations around the world and by building a community of states that possess an indigenous capacity to deter, detect, and interdict nuclear and radioactive materials.
Natalia Martian