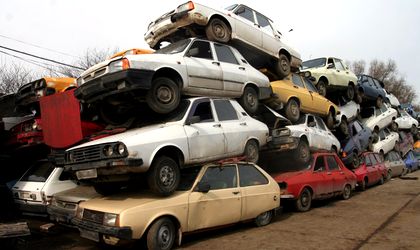 The Rabla Program is set to continue in 2016, according to Minister of Environment, Waters and Forestry, Cristiana Pasca-Palmer, quoted by Agerpres. However, the official draws attention to the need to carry out a study on the air quality of Romania's large cities, as the program "solves one problem, but not all of them".
"The Rabla Program will continue this year, but I want to specify something: we need to do a study to see how much air quality has improved over the last 10 years. 'Rabla' solves a problem, but not all the problems. We have to think what we want to do in the coming years and not make a decision out of context. We will continue with 'Rabla', but we have to see exactly where we want to go. We do not have a budget for 'Rabla' yet but there will certainly be one. We foresee that the program will continue as it was," said the minister in a press conference.
The program had a RON 162.5 million (EUR 35.84 million) budget last year. During the last edition of the program there were cross-differentiated bonuses awarded together with the scrapping bonus of RON 6,500, individuals having the possibility of aggregating of up to two eco-bonuses to purchase a vehicle.
Authorities have allocated last year 20,000 vouchers for individuals and 5,000 vouchers for legal entities, including public institutions, traders unincorporated professional organizations that are organized and operate in one of the forms of exercising the profession liberal.
The environment stamp will not be modified, the official went on to say, as it contributes consistently to the budget for environmental projects in Romania.
Natalia Martian