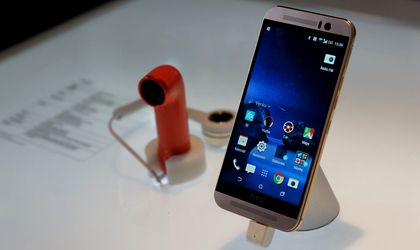 Women turn more and more to gadgets such as fitness bracelets or smartwatches and allot for these products a budget 20 percent higher than men, according to Romanian IT specialist QuickMobile.
Trends in fashion and accessories continue to drive the consumption behavior of women in the online environment, and news in terms of technology are merely to stir up interest for the perfect mix between outfits and the latest gadgets. According to a QuickMobile press release, innovation stands best in terms of accessories used in daily activities, so that women are ready to spend RON 500 (EUR 113) to RON 1000 (EUR 225) for products which to improve their lifestyle.
"In the top of orders made by women, accounting for about 35 percent, are mobile phones and tablets, followed by fitness bracelets (25 percent) and smartwatches (15 percent)," said Tudor Tiboc, general manager QuickMobile.
According to QuickMobile analyses, the average age of women who prefer online shopping is between 25-34 years old, and in terms of budgets allocated, about 24 percent of them spend between RON 500 and RON 1000 for one shopping session, while only 7 percent of Romanian women are willing to exceed the RON 2.500 (EUR 564) threshold.
Moreover, during special events, men go also to QuickMobile to find the best gifts for the women in their lives. Thus, 20 percent of the orders placed by men are for women.
According to the company's representatives, women shopping criteria are related specifically to the gadgets' aspect, which are more attractive if they have a wide range of colors or if they their aspect can be easily changed by replacing some details.
Staff