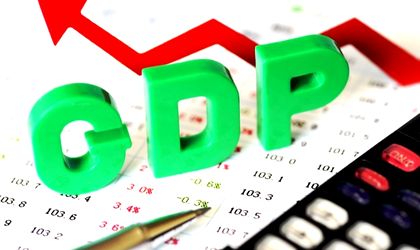 The Romanian gross domestic product (GDP) has increased by 1.5 percent against Q4 of 2014 and 4.1 percent year on year during Q1, according to a statement by the National Institute for Statistics (INS). These values are 0.1 percent points lower than previously presented numbers.
The GDP estimate for the first quarter rose to RON 175.89 billion, up by RON 1.04 billion according to seasonally adjusted data.
In previous estimates by the INS, GDP stood at RON 174.85 billion, increasing by 1.6 percent as compared to Q4 2014 and by 4.2 percent year on year.
In unadjusted series, GDP estimates were of RON 140.17 billion, up by RON 909 million, the advance in real terms remaining at 4.3 percent year on year.
Compared to previous estimates, GDP volume is unchanged and the total gross added value decreased by 0.2 percentage points, decreasing its contribution to the GDP growth rate by 0.1 percentage points. The growth rate and contribution of net taxes on products increased by 0.5 and 0.1 percentage points, respectively.
Added gross value volumes have known major changes in information and communication (down 0.9 points) and shows, culture and recreation activities, entertainment and recreation, repair of household goods and other services (down 0.9 percent
Concerning GDP uses, significant changes in the contribution to the growth rate of GDP between the two estimates were recorded for individual and collective final consumption expenditure of public administrations, from ‐0.2 percent to +0.4 percent, as a result of their increase in activity (individual consumption went from 98.6 percent to 102.1 percent and collective consumption from 99.4 percent to 103 percent, respectively) .
The seasonally adjusted series of quarterly GDP for the previous periods have not changed. The seasonally adjusted series are quarterly re‐estimated due to the change in adopted models, in the number of regression factors used, in the unadjusted series and in the number of available observations, the release shows.
The budget for this year is taking into account a GDP growth of 2.5 percent. The latest estimate of the National Prognosis Commission considers a 3.3 percent advance.
Natalia Martian