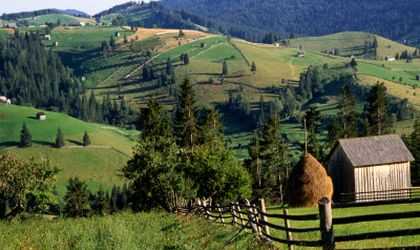 The revenues of the Romanian leisure and hospitality industry declined by 16 percent over the past four years reaching approximately EUR 1.5 billion in 2011, according to a recent PwC Romania study. The drop was caused mainly by the declining number of foreign visitors, who reduced their spending in Romania from over EUR 750 million EUR in 2008 to less than 600 million in 2011. Domestic tourists also reduced their expenses, but the decline was less severe, just 11 percent, from EUR 1.01 billion to EUR 900 million. Over the past four years, the local tourism industry reported a -5.7 percent compound annual growth rate.
"The past recession had a severe impact on the tourism industry of the Central and Eastern European countries, with Poland, Slovakia and Romania the most heavily affected markets. Recession has reduced the disposable income and consumers were forced to reduce their spending on leisure and vacations. By far, the worst affected by these changes in consumer behaviour were vacations abroad, Romanian tourists reducing their spending by over 30%, from 460 million EUR in 2008 to 310 million in 2011," said Andrei Cretu, manager, Advisory, PwC Romania, one of the authors of the study.
The study has also revealed that the Romanian leisure and hospitality industry accounted for 1.4 percent of the GDP, but adding to that the indirect and induced contributions, tourism brings almost 6 billion EUR to Romania's GDP. Even so, Romanian tourism has a low contribution to the GDP, compared with other countries in the region (in Bulgaria tourism accounts for 3.6 percent of the GDP, in Hungary 4 percent, while in the Czech Republic 2.8 percent).
The report reveals that Romania has also one of the lowest occupancy rates in Europe, of only 26 percent, with Bucharest hotels having a more than double occupancy rate (62 percent). However, revenues for available room decreased even in Bucharest during the past four years. Besides the downturn, the increase of the hotels offer in Bucharest is also responsible for the decrease in the REVpar indicator.
"Although Romania's touristic sector has real potential for growth, inadequate transport and hospitality infrastructure hinder its' development. Also, the sector lacks a sizeable pool of skilled human resources in the field (chefs, waiters, maids etc.), mostly due to the fact that many Romanians with such qualifications choose to work abroad, while the professional high schools do not provide the resources needed, in sufficient quantity, nor proper training level," added Cretu.
More on Romanian tourism and hospitality at the Business Review International Investment Forum. Details on how to participate here.