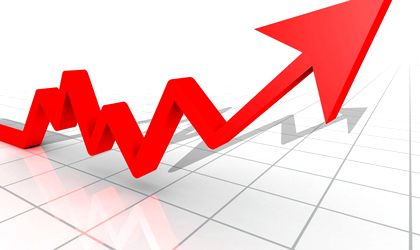 Of the Romanian CEOs interviewed, 44 percent say they are highly optimistic about the revenue growth perspectives of their companies in the next year, up from 39 percent last year, according to the results of PwC's Global CEO Survey 2015. Other 40 percent of respondents are moderately optimistic about revenue growth this year. On the medium term, Romanian CEOs' optimism is even higher, with 54 percent stating that they are highly confident in their companies' growth perspective in the next three years (more than the global average of 49 percent).
However, 27 percent of Romanian CEOs think that the global economy will deteriorate in 2015, three times as many pessimists as last year when only 8 percent of Romanian respondents thought the global economy would decline. 38 percent of Romanian CEOs believe that the global economic situation will stay the same, while 35 percent show more optimism and believe it will improve.
On a global level, fewer CEOs than last year think global economic growth will improve over the next 12 months, though confidence in their ability to achieve revenue growth in their own companies remains stable, say the more than 1,300 CEOs interviewed in PwC's 18th Annual Global CEO Survey. Results of the survey were released yesterday at the opening of the World Economic Forum Annual Meeting in Davos, Switzerland.
For PwC's 18th Annual Global CEO Survey, 1,322 interviews were conducted in 77 countries during the last quarter of 2014. By region, 459 interviews were conducted in Asia Pacific, 455 in Europe, 147 in North America, 167 in Latin America, 49 in Africa and 45 in the Middle East. In Romania, 63 interviews were conducted with local CEOs.
The full survey report with supporting graphics can be downloaded at www.pwc.com/ceosurvey.