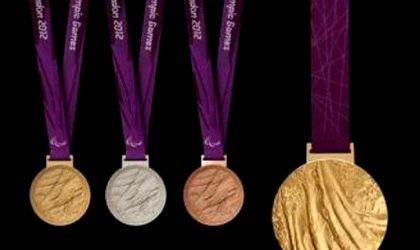 According to the latest PwC study Economic briefing paper: modeling Olympic performance, Romania could win up to 11 medals at this year's London Olympics Games, three more medals than at the 2008 Beijing Olympics. This performance would position Romania on the 19 place in the general, countries top, after US, China, Russia and Germany and before countries such as India, Poland, Turkey orArgentina, with larger population and greater GDP.
The following economic and political factors were found to be statistically significant in explaining the number of medals won by each country at previous editions of the Olympic Games: population, average income levels (measured by GDP per capita at PPP exchange rates), whether the country was previously part of the former Soviet/communist bloc (including Cuba and China); and whether the country is the host nation.
The study suggests that the British team could win around 54 medals this time around, beating an already exceptionally good performance of 47 medals in Beijing. This would still leave Britain in fourth place in the total medal table, behind the US (113 medals), China (87) and Russia (68), but ahead of old rivals Australia (42) and Germany (41) according to the model projections.
The PwC report also found the home country effect to be significant. In practice, however, this effect will vary across countries depending on their size and the strength of their sporting traditions. It was particularly strong for China in Beijing (where its medal total rose to 100 from 63 in Athens) and was also evident at the Sydney 2000 Olympics, where Australia performed very well to win 58 medals (compared to 49 in Athens and 46 in Beijing as this effect faded). Overall, the PwC model estimates suggest that home country advantage should on average boost medal share by around 2 percentage points, which might translate to around 19 extra medals for Britain in 2012.
Romania's Olympics lot is made up of 104 athletes competing in 15 disciplines and 60 officials accompanying the sportsmen, as well as some reserve players for the canoeing and fencing disciplines. More about the Romania's Olympics lot here.
Details about the cultural program that Romanian Cultural Institute prepared for Olympics Games in London can be found here.
Oana Vasiliu