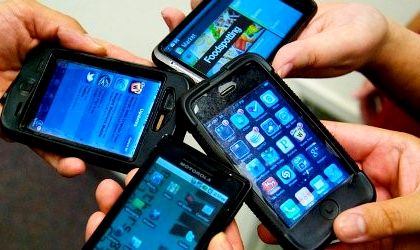 With consumers increasingly shopping via tablet and mobile phone, over half (55 percent) of internet shoppers globally say they now buy online because they get better deals than in-store, according to new research from PwC. Achieving Total Retail: Consumer expectations driving the next retail business model, shows how retailers need to develop a new, customer-focused business model to deliver on expectations for the store of the future.
"The consumers want it all and they want it now, and retailers now have to figure out how to provide that to them in a profitable way. We're seeing an increasing requirement for retailers to transform their businesses, not just simply adding more channels", stated Mihaela Mitroi, Tax and Legal Services Leader, PwC Romania.
A shrinking footprint
The survey of over 15,000 online shoppers in 15 countries shows a consistent picture across the world, with internet shopping becoming an ever increasing integral part of day-to-day behaviour. It also shows that consumers are increasingly shopping with fewer retail brands. For example, when asked to choose the number of retailers they shopped with over the previous 12 months, from a list of 30 well-known domestic retailers from their country, 15 percent of respondent said that they shopped with just one retailer, double 2012's levels.
The social media effect
The findings highlight the crucial role that social media now plays in educating consumers about both retailers and manufacturers – 59 percent of respondents follow their favourite brands or retailers via social media. The same number also said they had discovered a brand on social media that they subsequently developed an interest in, showing the ever-increasing importance of two-way social media engagement between retailers and consumers.
"Brands know they have to draw consumers to their social media presence – the number of our survey participants who visited social media sites because of personalised promotions via email or text message increased from 9 percent in 2012 to 21 percent in this year's survey", added Mihaela Mitroi.
In terms of interacting with a company after a particularly good or bad experience, 55 percent of our global internet shoppers said they comments about their experiences with a product or brand on social media. Interestingly, social media also seems to have picked up traction as a 'storefront', as almost half of all respondents (48 percent) said they had bought products via social media, up from just over one in ten in 2012.