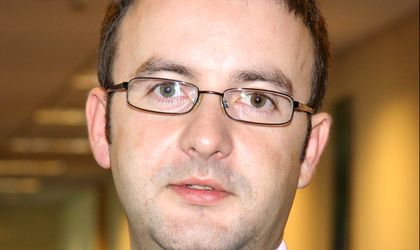 The Romanian market had an external recruitment rate of 13.5 percent representing a 13 percentage increase to last year's. Most of the external recruiting was carried out to replace departed employees (10.3 percent), while only 2.2 percent was done for filling new positions, according to the PwC Saratoga 2015 survey.
Otilia Haraga
The external recruitment rate varies for different types of jobs: there is an increase of external recruiting for administrative/support positions, while for experts and blue-collar workers positions the rate is largely unchanged from the previous year.
Although for management positions, the rate of external recruiting is significantly lower than the general market average of 5.1 percent, there is a 1.3 percent increase in employments on new positions, compared to 0.7 percent in 2014, according to the PwC Saratoga study on human capital markers, based on information collected from 64 companies from pharmaceuticals, industrial production, retail, banking and financial leasing.
"This shows, on the one side, that there is an increase of the labor market dynamics in light of a more favorable macro-economic context, which allowed for a larger workforce migration. On the other side, the small number of external recruitments for filling new positions can indicate the fact that Romanian companies are still cautious when it comes to creating new jobs within the existing organizational parameters," stated Horatiu Cocheci, senior manager, leader of Human Resources Consultancy Team at PwC Romania.
At industry level, retail remains the field with a 52.1 percent external recruitment rate, which is considerably higher than the market average. The sectors which have a lower recruitment rate than the market average are industrial production, standing at 10.3 percent and pharmaceuticals, standing at 12.6 percent.
The costs of employee recruitment have remained at last year's levels, continuing to vary between EUR 65 per employee recruited in retail and EUR 1,000 per employee recruited in the pharmaceutical sector.
"The costs of recruiting an employee are directly linked to their qualification level. As such, in areas such as retail, where we see large fluctuations of personnel and seasonal activity, coupled with a basic level of training of most employees (in particular those on operational positions), the costs are lower, while in sectors which require rare specialized knowledge and expertise, the recruitment costs are significantly higher," explains Cocheci.
The rate of termination of employment contracts is similar to last year's. However, there is a slight increase of voluntary departures or resignations (from 9.6 percent to 10.3 percent), together with a notable decrease of involuntary departures (from 4.6 percent to 2.7 percent).
"The decrease of involuntary termination of employment contracts shows that employees have largely overcome the stage of massive personnel restructuring. The only sector where there is an increase of involuntary termination rates is the industrial production, where it is likely that processes for operational efficiency are still ongoing (through the technologization or modernization of production lines), this generally leading to a decrease of the number of employees," said Nicoleta Dumitru, Manager, Consultancy Services for Human Resources, PwC Romania.
At sectorial level, retail continues to be the field that sees the highest fluctuation in personnel, where 56.6 percent of the employees leave their organization in the course of a year.
At the opposite end, we find the pharmaceutical sector with 10.2 percent and the industrial production, with 13.5 percent.