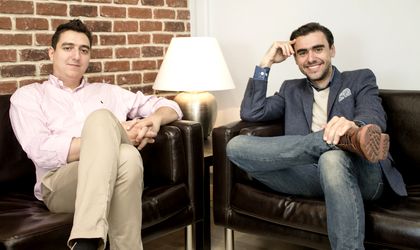 Publicis Worldwide launched Nurun Romania, agency specialized in digital integrated solutions. With offices in 21 countries and over 4000 employees, in Romania the agency will be run by Calin Buzea and Liviu Toader, as co-managing directors.
"We are happy by the fact that Romania joins our global network that is in expansion. The Bucharest team is one of the most awarded in the CEE, due to its talent and local creativity. We are convinced that Nurun Romania will bring a significant part in the capacity and value offered to our clients," said Dawn Winchester, global managing director of Nurun.
Nurun Romania offers integrated digital communicational services and has a large range of expertize, from strategy, creation and social media, up to programming and implementation. The agency will combine the consumers' insights with the new technologies in order to develop products, services and platforms that transform the consumers' experience and assure the success of its clients in a connected world.
"Launching Romania represents a big step in the positioning of this brand in the region and, especially, on a market as important as the Romanian one. In a connected world and always in the move our goal is to offer our clients products centrated on human values, meant to create real experiences. Over 250 strategists, creatives, designers and IT people from six countries work together, combining traditional methods with new trends in technology. For sure, we are one of the most capable networks in this part of the world," also said Nico-Alexander Jahn, coordonator Nurun in the CEE.
Calin Buzea has run MRM Romania before becoming the head of the digital department of Publciis Romania and now, in the new position, he will coordinate the strategic, technological and mobile areas.
Liviu Toader has leaded Arc and, most recently, Publicis Dialog, and at Nurun he will coordinate the projects in the shopper understanding & engaging and brand experience areas.
"Being part of this global structure will give us a 24/7 access to a collaborative network formed by 4000 experts. All of tese will give us the possibility of rising our delivering abilities to our local partners of unique solutions both regionally and globally. We will share with our clients tools, work methods and the know-how of the Montreal and San Francisco offices, that are in the top of the technical capabilities and usability in the international digital world. The final goal is to sustain our clients' efforts in transforming their businesses through what we call "digital anthropology", strategy, creativity and technical innovations," explained Calin Buzea, co-managing director of Nurun Romania.