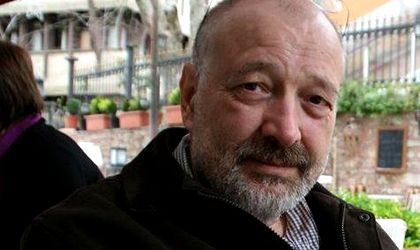 The public television may collapse financially if it does not have the support of the trade unions, and may close next spring, according to Stelian Tanase (in picture), president and general-manager of TVR during his hearing in the Senate's Culture Commission, writes Mediafax newswire.
Tanase said the institution will not survive financially if there is no dialogue with the trade unions. "Any tricks or leniency we may have from one government or the other, it will still close down. Which I agree with, but we can open it again after a month with a new strategy, like it happened in Greece and other countries. If, together with the trade unions, we do not reach a dialogue and a way to put into practice economic solutions, I can see no way out," said Tanase.
"They must also come up with solutions, we should sit at the table and find the solutions together, because sacrifices must be made at the level of the company and the trade unions. They do not wish to negotiate in this sense, they say  'We have rights, we have a collective work contract," said Tanase.
In reply, Dragoş Bocanaciu, president of the Trade Union for the Unity of TV employees in TVR, said the employees are not to blame for the financial situation in TVR. He said the people who were making programs for TVR 15 years ago were "replaced with external collaborators, who were brought to work for thousands of euro per month and have proven, until now, to have poorer results than the TVR employees."
Currently, TVR runs six stations: TVR 1, TVR 2, TVR 3, TVR Internaţional, TVR News and TVR HD.
Otilia Haraga