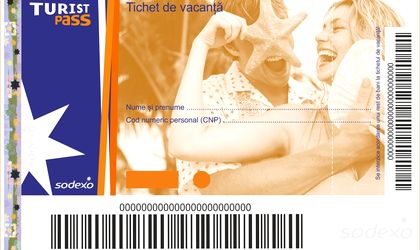 A bill regulating the granting and issuing of holiday vouchers, which would see the inclusion of public sector workers in the scheme, has been passed by Parliament and is now waiting to be signed into law by President Traian Basescu. If the bill is approved, state employees could start receiving holiday vouchers next year, it is expected.
[restrict]
The bill modifies Emergency Ordinance No 8/2009 which up until now provided the legal framework for the granting of holiday vouchers. According to the ordinance, only private companies that posted profit in the previous fiscal year could grant their employees holiday vouchers worth up to six months' gross minimum salary per year.
State employees, on the other hand, could only receive holiday bonuses in the form of cash, which the recipients are not obliged to spend on domestic travel.
The law has been widely welcomed: employment specialists say that holiday vouchers help motivate employees and are profit tax-deductible (up to six months' gross minimum salary). It should also provide some much needed support to the local tourism industry, as the vouchers can only be used in Romania. Moreover, the use of holiday vouchers should also help stamp out tax evasion in the tourism industry, which commentators say reaches staggering levels. It is estimated that the Romanian state loses some EUR 2 billion each year through unpaid taxes by hotel and guesthouse owners alone.
However, some commentators doubt that the law will reach its full potential in its current form. The state wants the holiday vouchers for public sector workers to be issued by the Romanian National Tourist Office, bypassing private prepaid voucher providers which have been issuing such vouchers since 2009. Secondly, the vouchers will be issued online, thereby limiting beneficiaries' access.
It also remains to be seen if the bill will be approved by Basescu in its current form or if, in view of the November presidential elections, it will become a pawn in the in-fighting between the government and the president.
Simona Bazavan
[/restrict]