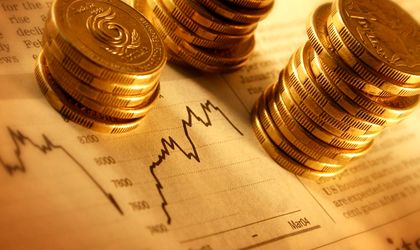 With rather low chances for Romania's existing fiscal plans to change, Fitch rating agency warns that the measures contained in the Fiscal Code might jeopardize the stability of public finances. 
"The Fiscal Code entails pro-cyclical fiscal easing in 2016-2017, which we factored into our public finance projections when we affirmed Romania's 'BBB-'/Stable sovereign rating in August. We do not expect it to change due to the broad political backing it has received," a statement by the agency shows.
With public expenditure in Romania among the lowest in EU countries, Fitch experts see little room for offsetting spending cuts, while plans to boost tax collection seem ambitious. However, the fiscal loosening is less pronounced than in the first draft of the code, which was sent back to Parliament by President Klaus Iohannis for reconsideration, arguing it was unsustainable.
Following debates in the Parliament, an agreement was reached to lower the general VAT level to 20 percent starting January 2016 and 19 percent starting the following year. Politicians have also agreed to postpone the elimination of the tax on special constructions and that of the EUR 0.07 excise tax for fuels to 2017.
These measures come after consolidation in 2009-2014 (mostly under the Excessive Deficit Procedure) that narrowed Romania's headline fiscal deficit from 9.1 percent to 1.4 percent of GDP.
"Headline deficits will widen in 2015-2017 and debt to GDP rise, but the latter will remain broadly in line with the 'BBB' category median," the agency predicts, going on to warn that "a marked fiscal loosening that jeopardizes the stability of public finances or wider macroeconomic stability would put downward pressure on the rating."
While Romania's ratings are supported by a healthy economic outlook, with a forecasted GDP rise of 3.3 percent this year, low inflation, comfortable foreign reserves, and a stable banking sector, Fitch says that sustained low fiscal deficits which would reduce government debt would be the way to go towards an upward rating for Romania.
The agency's message comes in the context of political uncertainty Romania has faced lately, as Ponta's cabinet resigned and a new government is in the process of being formed by appointed prime minister Dacian Ciolos. Ciolos, a former European Commissioner, will head a technocrat government and is expected to have wide support from political parties. If endorsed, his government would serve for one year.
Natalia Martian