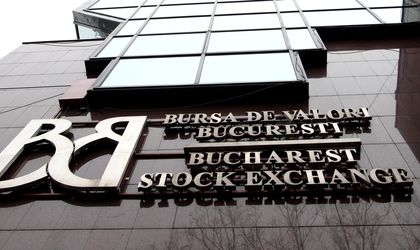 The Property Fund (FP), the EUR 3.5  billion closed end fund administer by Franklin Templeton, has sold on Friday a 1.11 percent stake in oil major OMV Petrom for EUR 56.8 million, with most of the demanding coming from international investors.
FP said this has been the largest private placement ever done on the Romanian market.
On Wednesday, FP said it aimed to sell 1.77 percent of the OMV Petrom shares for an estimated price of EUR 102 million.
The pricing for the shares were 6 percent below the closing price on Thursday and 12.2 percent lower than the Wednesday price.
Greg Konieczny, fund manager of FP, said: "We consider the OMV Petrom placement a successful one, as it is the largest private placement ever done on the Romanian market and it has drawn new investors and liquidity to Petrom, which remains an important shareholding of the Fund."
"The local capital market needs large transactions in order to be able to further develop and it should be noted that unfortunately we have witnessed only two secondary placements since we took over the mandate of the Fund in 2010."
FP said the transaction aimed to create a liquidity event in Petrom shares, which would trigger higher trading volumes post-transaction and potentially a higher share price. It added that the proceeds from the transaction could be used for buybacks and other operations that bring value to shareholders.
The majority of demand for the shares came from international investors and most of the buyers didn't previously own Petrom shares.
The financial investment company SIF 5 paid EUR 4.6 million for 8.1 percent of the Petrom offer.
Konieczny commented that Romanian state-owned companies have to implement reforms in order to make them attractive for local and foreign investors. He mentioned the elimination of all holding limits on listed stocks and the implementation of a corporate governance code as some of the key measures designed to increase the profile of the local companies.
Ovidiu Posirca