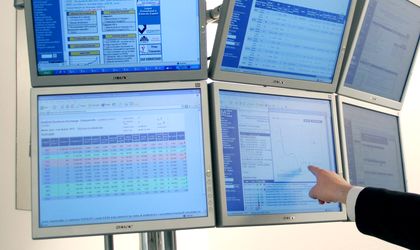 Fondul Proprietatea shareholders approved lowering the fund's share capital by RON 676.9 million (EUR 150.5 million) to RON 12.86 billion by reducing the face value of the fund's shares.
The decrease is motivated by the optimization of the share capital of Fondul Proprietatea, involving the return to the shareholders of a part of their contributions, proportionally with their participation to the paid share capital of SC Fondul Proprietatea SA.
After the decrease, the subscribed share capital of SC Fondul Proprietatea SA shall have a value of RON 12,861,183,036.65 being divided in 13,538,087,407 shares, each having a par value of RON 0.95, according to the Fund.
The shareholders also agreed to modify the statute by reducing the quorum neccesary for adopting decisions regarding capital decreases. Currently, 50% of total voters need to submit their vote on decisions regarding capital decreases, increases and disolving the fund. After the quorum reduction will be implemented, 25% of voters will be needed on first call and 20% on the second call. 
Shareholders that own 52.88% of FP participated at the annual general meeting on Monday. 93.92% of the voters decided on the capital decrease, but the decision needs ASF's approval.
10 things you need to know about the Financing Surveillance Authority (ASF)
Property Fund GM, Greg Konieczny, told the shareholders they will not be required to pay taxes on the money they will receive and that the Fund is currently tryhing to get an official position from the authorities on the subject. FP representatives invoced a Fiscal Code regulation according to which capital distributions don't fall under the same specifications as dividends and as such, they are not taxable.
Konieczny mentioned the Fund can't commence the third buyback program, since the fund hasn't reached the maximum level of shared that can be owned by a company, 10%.
"In order to beging the third buyback program we are waiting on ASF to annull a part of the redeemed shares. We're hoping to get approval this week", according to Konieczny.
The GM also said that the Fund will make a presentation on secondary listing in march. At the AGM in november, the administrator announced that the fund will make a new proposal in the first trimester of 2014 regarding the market where the PF shares will be listed. FP shares could start floating on the London and New York stock exchanges.
Read our BR Exclusive interview with Greg Konieczny:
Removing share discount remains priority for Property Fund manger