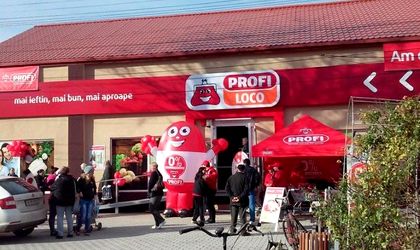 Profi has recently opened four new stores, taking its network to a total of 361 units, company representatives announced.
Satu Mare county saw the inauguration of two units, one in Ardud and one in Satu Mare. The store in Ardud, open under the Loco format, is situated on 30 Stefan cel Mare Street and has a total area of 332 sqm with 253 sqm sales room. The Satu Mare unit, in Standard format, is on 4 Barsov Street. With a total area of 850 sqm, it offers a 565 sqm sales area.
The store in Santandrei, Bihor county (another Standard format) covers a total area of 550 sqm, of which the sales area measures 388 sqm. With this store, Bihor reaches a network of 13 units.
In Petrosani, Hunedoara county, the unit opened on 22 Pacii Street spreads over 538 sqm, with a 432 sqm sales area, takes the county network to three.
With 361 stores in 168 towns in all counties and in Bucharest, with nearly 8,500 employees, Profi boasts the supermarket network with the largest geographical coverage in Romania.
The company posted a turnover of RON 1.9 billion (EUR 427.62 million) and net profits of RON 27.3 million (EUR 6.14 million) in 2014.
Natalia Martian