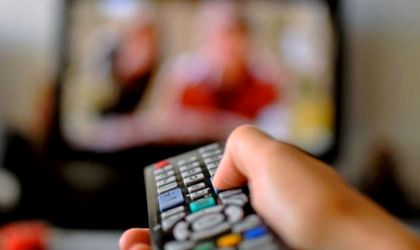 Central European Media Enterprises (CME), a company active locally through PRO TV and other media channels, has reported an 11.8 percent drop in net revenues for 2015 over the previous year, according to the company's financial statements. While during 2014 the Romanian segment (which includes PRO TV, PRO TV International, Acasa, Acasa Gold, PRO Cinema, Sport.ro, MTV Romania, PRO TV Chisinau and Acasa in Moldova) brought in USD 178.6 million in net revenues, last year it dropped to USD 157.5 million. However, CME says, reported to a constant exchange rate, revenues would actually present a 5.4 percent increase for the year.
Operating income before depreciation and amortization (OIBDA) during 2014 amounted to USD 41.1 million, up by 10.5 percent over the USD 37.2 million registered in 2014. when calculated at a constant exchange rate, the OIBDA posted a 31.9 percent.
During the fourth quarter of the year the company registered for its operations in Romania net revenues of USD 48.01 million (down 12.9 percent on the year) and an operational profit of USD 15.4 million (down 5.1 percent).
At group level (including its six reporting segments, Bulgaria, Croatia, the Czech Republic, Romania, the Slovak Republic and Slovenia), CME posted in 2015 a turnover of USD 605.8 million, dropping by 11 percent over 2014, but showing a 5.9 percent increase for a constant exchange rate. OIBDA posted at USD 122.8 million, a 28.7 percent hike over the previous year (52.9 percent in a constant exchange rate).
OIBDA, which includes amortization and impairment of program rights, is defined as operating income / (loss) before depreciation, amortization of intangible assets and impairments of assets and certain unusual or infrequent items that are not considered by the company's chief operating decision makers when evaluating the performance.
The company announced that this month it entered into the 2021 Euro Term Loan to refinance its most expensive debt, "including the 2017 PIK Notes".
"We've completed another strong year of financial performance, marked by impressive OIBDA growth, continuing margin expansion and a significant improvement in free cash flow generation.  These results, combined with the refinancing transactions that we announced today, cap a remarkable two-year operational turnaround and put us on a clear path to reducing our leverage and enhancing value for all of our shareholders," Michael Del Nin, co-chief executive officer, commented.
Natalia Martian