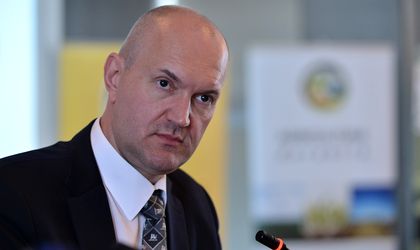 The first Romanian agriculture fund to take on risks insurers do not cover will be set up by the National Federation Pro Agro, the president of the farmers' organization, Alexandru Jurconi, told BR last week.
The fund is an income stabilization tool and will provide farmers with financial compensation for economic losses caused by such events as adverse weather and environmental calamities. While the model is a first for the Romanian market, it has a strong background in Western Europe. The need to set up an agriculture mutual fund has long been debated locally and has become more pressing in the context of climatic disasters such as last year's drought as well the more recent food safety scandals.
The fund will mostly be fuelled from public sources – 65 percent of the compensation will come from the state and EU funds, and the remaining 35 percent will represent members' contributions.
"The contribution paid by the Pro Agro Agriculture Mutual Fund members will be calculated so that it won't be a financial burden for the farmer but can still cover compensation of up to 97 percent," said Jurconi, adding that the organization is currently working on a contribution framework to best cover the losses suffered by farmers.
Pro Agro's announcement comes after Romania finally transposed the EU legislation pertaining to agricultural mutual funds this summer.
"I believe that setting up a mutual fund would be local agriculture's biggest achievement in the last 10 years," said agriculture minister Daniel Constantin this June. At that time he also expressed hopes that only one such fund would be set up at national level which would "make it stronger".
Under the current law, several such mutual funds can be set up as non-governmental organizations. Any local farmers' organization can set up a fund but one of the main conditions is that its members represent at least 30 percent of the country's farming surface.
Any farmer who reports revenues can subscribe to a mutual fund both individually and through associations of which the farmer is a member. In the first phase compensation applications will be submitted to the Agency of Payments and Intervention for Agriculture (APIA) until the mutual fund develops a national network, the authorities have previously announced.
"In addition to the insurance companies, farmers will have the option to contribute to a mutual fund created and supported by the European Commission. It will be an NGO whose running costs will be supported for a three-year period from EU rural development funds to which Romania will have access," added Constantin.
Members of the National Federation Pro Agro will automatically become members of the mutual fund, which will be headquartered in Bucharest and will have seven other regional branches.
Simona Bazavan