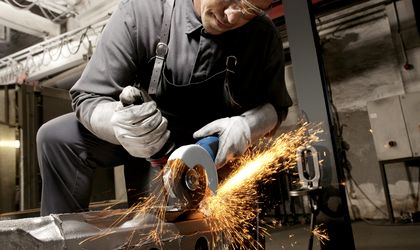 Romania registers the lowest percentage of employees that work in the private sector, only 13.76 percent, according to Ovidiu Nicolescu, president of the SMEs' National Council (CNIPMMR), quoted by Mediafax.
"Unlike Romania, Switzerland has a level of private sector employs of 28.49 percent of population. In Denmark we have 26.75 percent. This explains in a very clear way the difference in competitiveness between our countries and the two examples mentioned. (…) There are only 1,520 big companies in Romania and over 400,000 SME's", according to Ovidiu Nicolescu.
One of the way to improve the business environment in Romania is by lowering the number of fiscal payments entrepreneurs have to make by 25 percent at the very least.
"The number of fiscal payments that entrepreneurs have to make is the highest in the European union. That is why we need to eliminate an important share of these fiscal payments. Romania also needs a special SME bank and lowering the VAT from 24 to 19 percent", Nicolescu added.