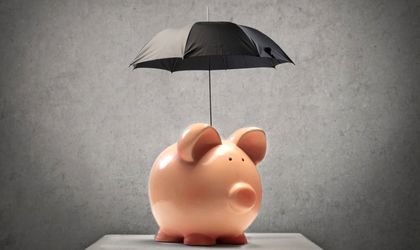 According to data released by the Financial Supervision Authority (ASF), private pensions reached 3.46 percent of GDP in September 2015, a rise from the 2.8 percent registered in September 2014. At the end of 2014 private pensions (Pillar II) held a share of 3 percent of GDP.
Total value of private pensions reached RON 24.27 billion (EUR 5.5 billion) during the first nine months of the year, going up by 29.3 percent y-o-y and 20.35 percent over 2014 yearend. Net value reached RON 23.07 billion (EUR 5.2 billion), going up 29.8 percent year on year.
At the end of September there were 6.4 million participants in the system of privately administered pension funds (over 4 percent more than September 2014), with an average contribution of RON 110. Compared to the same month of 2014, this was a 22.7 percent rise, while against the end of the year contributions were 23.4 percent higher.
Of the registered participants for Pillar II pensions there were some 3 million with monthly contributions, with a median value of RON 5,300 (EUR 1,200) per account. On September 30, 2015, over 2 million participants had amounts of up to RON 5,000 lei per account. The carrying amount for approximately 700,000 people was between RON 5,000 and 10,000, and for about 400,000 people it was over RON 10,000.
Net assets of voluntary pension funds (Pillar III) reached in September 2015 value of RON 1.19 billion (EUR 0.27 billion), registering a 21.3 percent annual advance and 13.97 percent compared to the end of last year. At the end of September 2015 there were 373,437 registered participants in the voluntary pension system, increasing by 10.99 percent compared to the same month last year and 7.79 percent compared to December 2014.
The average value of an account for the Pillar III participants was of RON 3,173 (EUR 718), which means an annual advance of about 9 percent.
Natalia Martian