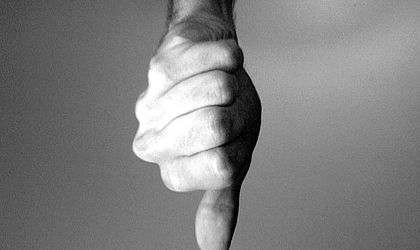 The most recent edition of Deloitte's Central European Private Equity Confidence Survey shows deal-doers in Central European (CE) private equity (PE) houses have lost some of the confidence gained in the previous period. This may be down to fresh concerns about a Eurozone Grexit, global political uncertainty surrounding the refugee crisis and disappointing growth rates from China.
A third of respondents expect the economic climate to decline, up from just a tenth in the last survey. The index has dropped from 130 to 92, the lowest level in three years.
However, deal-doers are upbeat about new deals with 50 percent intending to buy more than they sell in the coming months – more than double last survey's figure.
"Indeed there is a big contrast between the current survey and the one in spring but one should not be surprised as summer was marked by renewed threats of Greek default and global political and economic uncertainty," said Hein van Dam, partner at Deloitte Romania. "With three deals announced during the summer, Romania remains firmly on the radar of investors," he added.
Among deals announced this year in Romania there was Abris Capital Partners, agreeing to acquire a stake in S.C. Pehart Tec, a Romanian tissue paper manufacturer, from MG Tec Group and The European Bank for Reconstruction and Development (EBRD) for EUR 114 million.
Mid Europa Partners announced in August 2015 the intention of acquiring full stake in Regina Maria, a Romanian company that owns and operates a network of healthcare clinics, from Advent International and Dr. Enavati Wargha, a Romania-based private investor. The value of the transaction has not been made public but it is estimated to be worth over EUR 100 million, according to local media reports.
Despite the general pessimistic sentiment, expectations of increasing leverage across the region continue with 53 percent of respondents expecting more liquidity, the highest level since 2006.
There is also renewed optimism in the start-up scene, with a tenth of respondents expecting start-ups to be the most competitive assets, the highest figure ever recorded by Deloitte's survey. It is not entirely surprising, given a handful of venture funds announcing closes in the last two years. CE has spawned a number of first-class start-ups, many of which have grown to world leaders under the tutelage of private equity backing.
Deloitte provides audit, tax, consulting, and financial advisory services to public and private clients spanning multiple industries. With a globally connected network of member firms in more than 150 countries, Deloitte employs 200,000 professionals.
Natalia Martian