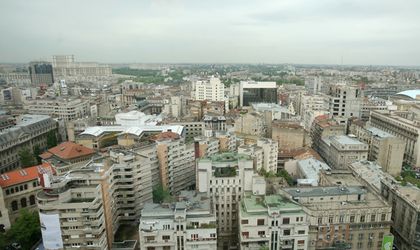 Romanians who bought homes through the state-guaranteed loan program Prima Casa in 2015 opted for larger properties such as two-bedroom, three-bedroom and row houses located in semi-central areas, according to data from local real estate agency Premier Imobiliare. By comparison, one-bedroom apartments were the most sought after properties in previous years.
"The explanation for this is simple. A family that takes out a long-term loan looks at its future needs and will decide for a more generous property in terms of surface or number of rooms," said the agency's representatives. Nevertheless, one-bedroom and studio apartments remained popular, the latter especially among buyers looking to invest as they offer and yield of about 9 – 10 percent, according to the agency.
Premier Imobiliare conducted its analysis between January and December 2015 and takes into account some 1,270 buyers and 1,500 property transactions in Bucharest and the surrounding areas in Ilfov that the agency has brokered. Out of this, 48 percent of buyers opted for properties such as two-bedroom apartments or larger, 37 percent for one-bedroom apartments and 15 percent for studio-apartments.
The government-guaranteed mortgage lending Prima Casa program remained an important driver for the residential market in 2015, however, this could change this year after the authorities have decided to allocate a maximum guarantee budget of only RON 1.5 billion (approximately EUR 330 million.) This is down by almost half against the previous year's level.
This shouldn't necessarily be a problem for the market, suggest Premier Imobiliare representatives, judging from the fact that during the two times when the program was "blocked" in 2015 buyers opted for regular mortgage-loans instead. The latter option means buyers have to make a larger down-payment for the property, about 15 percent, against 5 percent for a Prima Casa loan.
Yet this could change as well and banks could ask buyers to make larger down-payments should a recent bill which enables discharge of mortgage-backed debts through transfer of the property title to the creditor be passed.
Simona Bazavan