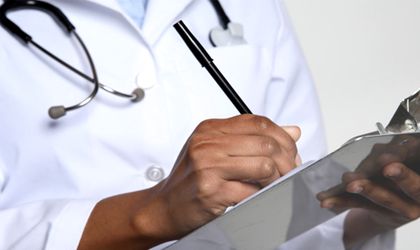 Throughout this weekend, Valeriu Zgonea, president of the lower house, and Alina Gorghiu, co-president of the National Liberal Party (PNL), were caught in a heated debate over PNL's health law project regarding the creation of prevention programmes in the healthcare system. The main discontent was created by the controversial claim that persons refusing to participate in preventative actions (such as health screenings) could be held responsible for partially or fully covering their treatment costs, as detailed in Art. 26, par. 2 of the law.
Both the public and the politicians supporting the project have reacted strongly, with Zgonea accusing PNL that "it's thinking only of the rich, not the average person, who cannot afford to pay for medicine," as posted on his Facebook page. Moreover, he said that "it's inhuman, after contributing an entire life to the healthcare system, to be made to pay for treatment." In response to his comments, Gorghiu accused him of "pretending not to understand what the prevention in health law proposes to do", also through a Facebook post. She further stated that "the prevention law means programs — free for all Romanians — for the prevention and early screening of disease; it means supervising the health risk of each patient; it means educating, informing and making us responsible for our health."
Initiated by PNL and currently up for public debate until March 1, the project was signed by 128 parliament members and stipulates that authorities would come up with a multi-year National Prevention Program, financed through 10 percent of the sums allotted for the national healthcare system, according to Mediafax. All Romanian citizens, regardless of insurance status, would have the right to participate in the prevention programs and those who actively contribute to the maintenance of their good health ("active practice of a sport through participation in athletic competitions" or "exhibiting a good state of health or, by case, demonstrating that they respect medical recommendations exactly") could benefit from some form of financial stimulation, as detailed in the project's text.
At the European level, Germany has been operating disease-management programs since 2002, an idea adopted from the United States where health insurers use such programs for cost managing purposes, according to McKinsey Insights. In order to participate in these programs, patients must agree to regular doctor checkups and adhering to treatment recommendations, with additional money per patient enrolled for doctors and lower copayments for enrolled patients as incentives. The programs are currently available for those with heart disease, diabetes, asthma, breast cancer, and chronic-obstructive pulmonary disease.
The United Kingdom's Public Health England office organises a number of population screening programmes (for diabetes, several types of cancer and prenatal screening), in which people can choose to participate or not. As such, even if a person refused to take part in a national screening programme and was diagnosed with any of those diseases at a later stage, they would be treated the same as someone who had been screened, a PHE representative told BR.
Andreea Tint