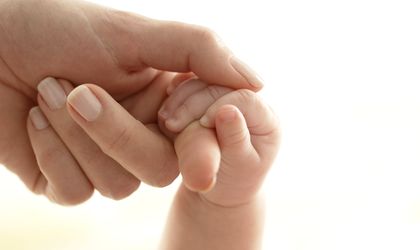 President Klaus Iohannis has promulgated on Monday the Law on approving the Government Emergency Ordinance (OUG) no. 65/2014 for the modification and completion of some normative acts, through which the child allowance is doubled, from RON 42 to RON 84 (EUR 18.9).
According to Agerpres, president Klaus Iohannis had voiced his intention to promulgate the law on doubling children allowance on June 1, International Children's Day.
The Chamber of Deputies on May 20 passed a draft law approving OUG no. 65/2014 that includes an amendment of the Opposition National Liberal Party (PNL) for child allowance to increase from RON 42 to RON 84.
The amendment was proposed by PNL MP Cristina Pocora to a draft law approving OUG no. 65/2014 amending and supplementing some pieces of legislation, and passed 98 to 77.
Prime minister Victor Ponta assured that the Government will find the money to double the child allowance, adding that the RON 900 million (EUR 202.6 million) financial impact for 2015 will be "certainly" covered.
"We are talking about more than 3 million and a half children that will enjoy the doubling of the allowances. I would very much like to be able to bring a small joy to the homes of everyone. (…) This route should be continued," said PNL co-chair Alina Gorghiu.
Also on Monday, minister Rovana Plumb stated for Digi24 that the Labor Ministry is working on a package of measures through which child allowance will be given differentially, the draft law following to be made public in September – October.
Staff