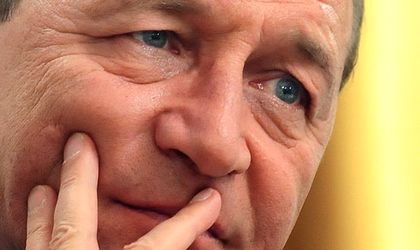 Romania's Constitutional Court (CCR) ruled out on Tuesday the impeachment referendum of suspended President Traian Basescu was invalid, so the president is set to return to office.
The July 29 referendum was invalidated because the 46.2 percent turnout was insufficient to oust the president. Out of the 8.45 million Romanians that participated in the referendum, 87.5 percent voted to impeach the president.
However, this was insufficient because at least 51 percent of the Romanians eligible to vote should have headed to the polls.
"Traian Basescu is the president elected with 5 million votes and dismissed with 7 million votes. The voice of the people is very clear," said PM Ponta. "The CCR decision will be respected and implemented, but we are obliged to notice the effects of this decision – an unfair decision, against the democratic laws, of the absolute majority of Romanians that voted for a change in the political regime."
The PM is hopeful this decision will end the political crisis that has been raging on for two months and triggered reactions from the European Commission and the US.
Crin Antonescu, who has been interim president, said the liberal party PNL will respect and implement the CCR decision, although it is unfair.
Traian Basescu has survived the second impeachment referendum in 5 years. He became president in 2004 and was reelected in 2009. His second mandate ends in 2014.
Ovidiu Posirca