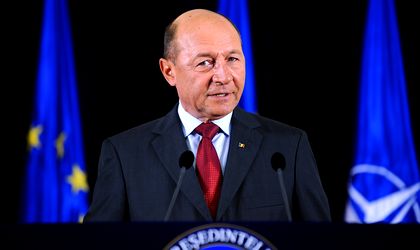 Romania's PM Ponta has failed to convince President Traian Basescu to sign the country's first review under a new EUR 4 billion precautionary deal with international lenders and to approve next year's budget, following a meeting on Tuesday afternoon, marking a new battle in an ongoing political war between Romania's highest ranking public officials.
The president urged the government to drop its intention to hike the fuel excise by EUR 0.7 per liter. He suggested this would lead to an 8 percent hike in prices, impacting primarily those on a low income. The president commented the excise dents Romania's chance to restart the economy.
The excise was part of a raft of taxes to be rolled out in next year's budget, which have been vigorously attacked by business advocacy groups of the likes of the Foreign Investors' Council (FIC) and AmCham Romania.
"The refusal to sign the memorandum through which I approve negotiations with the IMF does not have any significance from the point of view of the agreement's existence. The agreement covers the 2013 – 2015 period and it can be stopped only if it goes out of tracks, as the IMF says, meaning the macroeconomic criteria are not respected. I propose the government to reduce the fuel taxes and the expenses in the state budget," said the president on Tuesday evening, quoted by Mediafax newswire.
The IMF board will delay the discussions in Washington on Romania's letter of intent and the economic policy memorandum that was initially scheduled for this month, because the president did not vet it.
President Basescu said the fuel excise can be discussed during a new visit of the IMF, World Bank and European Commission, scheduled for January 2014.
Economists commented Romania does not run the risk of prematurely concluding the deal with the IMF, and may move to replace the controversial fuel excise with another tax.
"The obvious consequence refers to the availability of the loan tranche, which Romania would have not drawn under anyway, because we use the loan deal as preventive. We see some consequences, but they are moderate," said Ionut Dumitru, chief economist at Raiffeisen Bank and president of the Fiscal Council.
According to PM Ponta, the president will send next year's draft budget bill back to Parliament, and will also challenge it at the Constitutional Court.
"My hope and request has been that these procedures, which (e.n Traian Basescu) acknowledged that no president has used in the last 23 years (…) my request is to make them in a reasonable period, so that we may have a budget by January 1st," said PM Ponta, quoted by Agerpres newswire.
Ovidiu Posirca