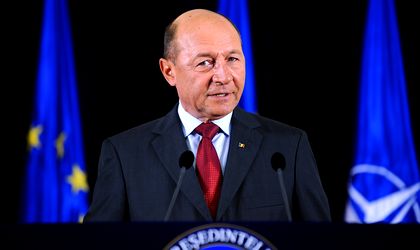 President Traian Basescu sent a letter to prime-minister Victor Ponta on Tuesday wherein he reiterates his request to the Government to renounce the upcoming fuel excise tax increase.
"I return with the solicitation to drop the April 1 introduction of a new fuel excise tax given that this measure would place far too much useless pressure on the economic environment and on the individual consumer. The effects of this increase, namely RON 0.42 / per litre of gasoline and/or diesel fuel, will incur a price increase leading to higher inflation and lower consumption, both for consumers and for companies", according to Basescu's letter.
The president argues that increasing the excise tax by 7 eurocents would cause competitiveness among transporters to plummet, at a regional level. At a national level, the increase would force transport companies to transfer the costs to the final beneficiaries and prices would increase again.
"Another sector that would suffer is agriculture, which in 2013 was incremental to Romania obtaining economic growth beyond expectations. Raising the excise tax by 7 eurocents would nothing more than put a stop to further developments in this sector, since the weather will not be as beneficial as it was last year. For the population, the increase in prices would create a significant unbalance between buying power and income".
Basescu does offer leeway in providing an alternate solution for improving the process of collecting revenue for the budget: reforming ANAF.