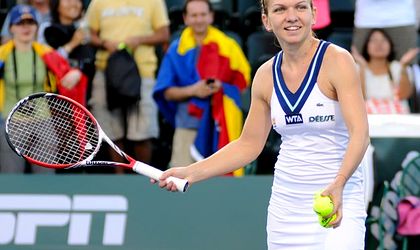 Tennis player Simona Halep, finalist in the last Roland Garros edition, will be an ambassador for Romanian tourism, the prime-minister Victor Ponta announced on Monday.
"Where it is necessary we add to the prizes, but in other cases we can do other things. Simona for instance won nearly EUR 1 million, it's difficult to say you need to add to that, but you can do other things, she will be an ambassador for Romanian tourism", Ponta announced on WTA.
Simona Halep has climbed to the 3rd position in the WTA ranking, the best performance achieved by a Romanian player in the history of the sport. Serena William and Li Na are the only two players that are currently standing between Halep and the world leader position.
In March 2014, several cultural and sports personalities received diplomatic passports to go along with their title of "ambassadors of Romanian tourism: Nadia Comăneci, Maia Morgenstern, Dinu Săraru, Dumitru Prunariu, Dan Puric, Ilie Năstase, Oana Pellea, Elisabeta Lipă, Ovidiu Lipan and Helmuth Duckadam.
The namings are part of the "Romania promoted through values" project, initiated by the Departments for SMEs, Business Environment and Tourism. It represents a new form of promoting Romania, using international Romanian celebrities, that will go hand in hand with already established campaigns.