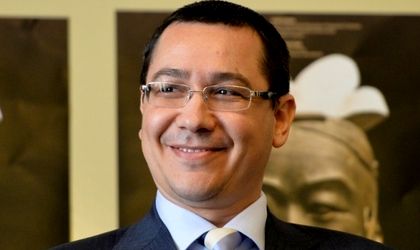 Romanian Prime Minister Victor Ponta said Wednesday that euro adopting in 2019 was an ambitious, but feasible objective for the country, believing that the national economy should be capable to face the competition in the eurozone.
"We must establish a very clear objective and 2019 is an ambitious objective, but it is a feasible objective," he stated in his working visit in southern county of Giurgiu, explaining that in 2019 Romania will hold the EU presidency and it is natural that the country should be in the eurozone by that time.
"Our accession to the Eurozone will represent the clearest sign that the Romanian economy is competitive and can face all challenges to come," Ponta said.
The government has set January 1, 2019 as the target date for Romania's accession to the eurozone, Minister-delegate for Budget Liviu Voinea said Tuesday as he was attending a meeting of the ECOFIN Council and a meeting of the European Investment Bank's Board of Governors, both held in Brussels.
According to him, the government set target date "based on the progress with real and nominal convergence, the developments in the structural reforms of the country as well as the solid prospects for Romania's economic growth."