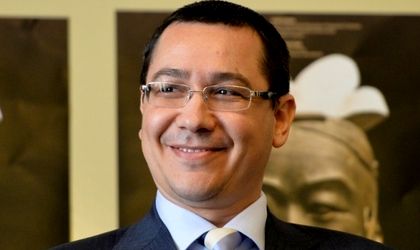 Socialist party leader Victor Ponta said on Thursday that he will very probably announce his official intent to run for president on August 1.
"Very likely, on August 1 I will announce my intent to be a candidate", Ponta said, quoted by DC News.
The prime-minister said at the informal reunion of PSD leaders in Orastie that if his colleagues support him, he is ready to become a presidential candidate. The PM also mentioned that there was no party pressure for him to run.
The PSD national Council is taking place on August 1 and Victor Ponta said he also has the support of Mircea Geoana, former PSD presidential candidate.
Victor Ponta's candidacy will become valid after the National party Congress that will take place in the first week of September.
In the liberal camp, Klaus Iohannis, PNL chairman, said that the PNL/PDL merger plans are going ahead and the political right will announce a single candidate to represent it by August 1. Both Klaus Iohannis and Crin Antonescu, PNL's former chairman, have accepted to be proposed as PNL's candidates for the presidential seat.
Calin Popescu Tariceanu also announced his intention to run for president and found a new right-leaning party.