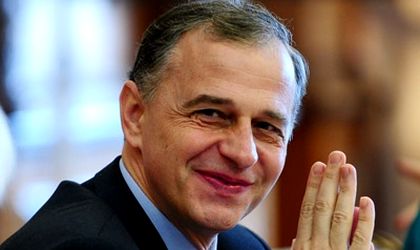 Prime-minister Victor Ponta appointed Mircea Geoana as his High Representative for promoting economic projects and public diplomacy. The honorary function has just been created for the Prime Minister's chancellery.
Mircea Geoana's activity will not be financially compensated.
According to the document signed by the prime-minister, Geoana's main objectives will include;
– promoting certain regional economic projects, given Romania's interests to access new markets;
– organizing annual conferences in the economic domain, which could attract international personalities ;
– taking part in the Government's projects regarding Romania's popularity among foreign investors;
– cooperating with civic organisations that work to strengthen Romania's ties with other emerging economies.
The prime-ministers Cabinet will provide financial and logistical support for Geoana, who will be cooperating with different ministries and institutions, including the Foreign Affairs Ministry, Economy, the Energy Department and the Infrastructure and Foreign Investments Department.
Dan Mircea Geoană served as president of the Romanian Senate from December, 2008 until November, 2011. From April 2005 until February 2010 he was the head of the Social Democratic Party(PSD) and ran for presidency in 2009, loosing the election to the PDL candidate, Traian Basescu.