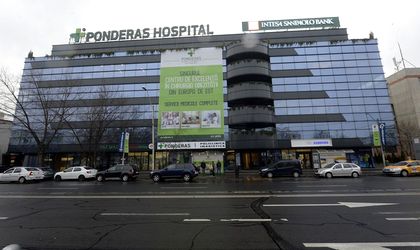 Ponderas, the only hospital in Romania specializing in avant-garde metabolic surgery, expects to achieve a turnover of some EUR 16 million for 2015. The results for the first three quarters confirm the projected evolution so far, as the company recorded revenues of EUR 12 million.
"The financial increase is the effect of several factors including our rebranding and consequent niche of our hospital in metabolic surgery (bariatric) and the doubling of our medical capacity by relocating to a new building earlier this year," said Dr. Alina Ambrozie, executive director of the Ponderas hospital.
So far, the growth of turnover comes from medical services provided by the hospital, clinics and imaging centre, the largest share being generated by the hospital, mainly by metabolic surgery and laparoscopic general surgery. This segment of metabolic surgery has recorded the highest increase – Ponderas boasts the largest share in metabolic interventions, operating more than 60 percent of all such operations made at national level.
Ponderas has treated over 5,500 patients for obesity. Over 80 percent of them had developed type 2 diabetes, fatty liver, hypertension, dyslipidaemia, sleep apnoea and other serious conditions associated with obesity. Following the operations, they benefited from relief and even cure of these comorbidities.
For the next period, the hospital will focus on strengthening the business and patient orientation of Central and Eastern Europe.
"We started this year with a broad investment in the expansion and relocation project of the hospital. We will continue investing in the latest technology and begin to invest in the region. We want to bring the attention of foreign patients to our excellence centre of metabolic surgery, internationally recognized and accredited for its results," adds Alina Ambrozie.
Ponderas Hospital (former Delta Hospital) is the only Center of Excellence in bariatric and metabolic surgery in Eastern Europe, with dual accreditation – European and American. The certification was awarded following an audit in Europe and America.
Natalia Martian