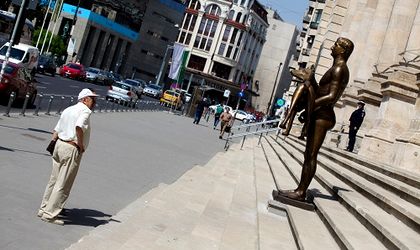 Bucharest's General Council approved on Thursday a project to add the Romanian capital in the pool of cities running for the title of "European Capital of Culture 2021". The competition is set to start next year.
"The national competition for determining the city that will represent Romania (to be a European Capital of  Culture in 2021) will begin in 2015 and so far there are five other cities that announced their intention to register: Cluj-Napoca, Timisoara, Iasi, Craiova and Arad" according to the special report attached to the project.
The document also mentiones that Romania's next chance at having a Cultural Capital will be "in another 15 years".  The report also states that gaining the title of Capital of Culture "has the potential to completely change a city and it's future". The process of getting there however lasts six years.
Huffington Post: Bucharest, one of the best destinations for 2014, while it's still cheap
According to studies conducted on cities that earned this honor among the benefits is an increase of 12 percent in tourists for the year it holds the title, as well as increases in regional income through cultural project, city income and a complete revamp of the city's image. Other benefits include updating cultural infrastructure and improving cooperation between inhabitants and authorities.
The last Romanian city that held the title was Sibiu in 2007.
[yop_poll id="5″]