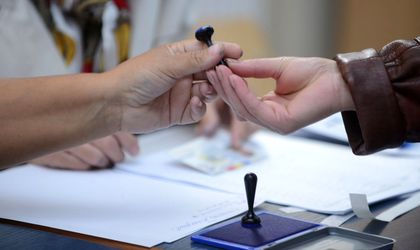 With local elections scheduled for the middle of 2016, political parties are gaining speed in their arguments over the election law modified in May 2015, according to which mayors will be elected in one round and local and county council presidents and vice-presidents will be elected indirectly, by council members.
On Monday, prime minister Dacian Ciolos and representatives from several political parties met to discuss the potential return to a two-round election system for mayors, with Liviu Dragnea, Social Democratic Party (PSD) president, stating that "Dacian Ciolos said he has no intention of passing an emergency ordinance (OUG) or take responsibility for modifying the law and is looking for a different solution, if needs be", according to Mediafax. This came as an assurance for PSD, who had previously threatened to boycott elections if a return to the two-round system happened. Given that the OUG and taking responsibility are no longer in play, "there is no question of PSD boycotting local elections" anymore either, added Dragnea.
Furthermore, "an eventual modification of the law should be made by the future Parliament," said Calin Popescu Tariceanu, Alliance of Liberals and Democrats (ALDE) co-president, referring to the fact that 2016 is also the year for parliamentary elections, set to take place towards the end of the year, cited by Mediafax.
National Union for the Progress of Romania (UNPR) also supported keeping the actual provisions regarding local elections "because these are made by an organic law", according to a party press release.
On the other side of things, "liberals maintain their position and continue demanding that the law for local elections be changed," with the mention that they are waiting for an official response from Ciolos "and will not retell what we discussed with Ciolos, like Liviu Dragnea did," said Ludovic Orban, member of the National Liberal Party (PNL).
Furthermore, at the end of the talks with Ciolos, a majority had formed, "made up of PSD, UNPR and ALDE, who oppose the two-round elections," according to Daniel Fenechiu, the National Democratic Party (PND) leader. Furthermore, he also said that Dacian Ciolos should take responsibility "because no one can afford to introduce a vote of no confidence".
The discord between parties also reared its head on Sunday, PNL, ALDE and PSD used Facebook to argue over the return to two-round local elections, rehashing an argument that was first started when the former government passed Law 115/2015, according to which.
On Sunday, Alina Gorghiu, PNL co-president, criticized the single round vote, which she claims "would benefit large parties such as PNL and PSD, while being disadvantageous for others". Furthermore, ALDE and UNPR could use supporting the two-round vote as an opportunity "to show some spine", she pointed out, according to Mediafax.
PSD would also suffer from keeping the single-round vote. "The boycott of local elections by PSD, in case of going back to the two-round vote, is a statement for external consumption, for European socialists", added Gorghiu.
Her statements provided the opportunity for other politicians to also stoop down to personal attacks, with Daniel Constantin, co-president ALDE, saying that "bored of waiting at doors in the United States, Alina Gorghiu seems concerned over ALDE's options and focus". Furthermore, "I know exactly that PDL is, in fact, the one that Mrs. Gorghiu becomes a captive of and whose behavior she identifies with more and more," he posted, together with an image reading "keep calm and get serious".
Valeriu Zgonea, president of the Chamber of Deputies, also put his two cents in, saying that fear of losing the elections is what is driving the PNL attempts at "changing the rules during the electoral competition".
With elections still several months away, such reactions will most likely intensify and it remains to be seen what consequences this type of political unrest will have for the economy.
Andreea Tint