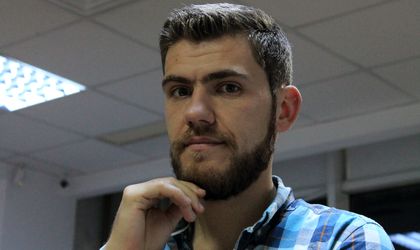 Romanian IT training company Bittnet Systems has sold 10 percent of its share capital to Polish investment fund Carpathia Capital, in a transaction of EUR 150,000, according to a press release of the company.
The Bittnet shareholders want to float the company on the AeRO market of the Bucharest Stock Exchange until the end of March 2015. 
"We are glad that the due diligence ended well, confirming our growth potential. With the investment we attracted from the Carpathia Capital fund, we can speed up our national development plans by enriching our portfolio of IT security classes and services and cloud computing solutions. At the same tie, we can also reach the target of growing the sales, tech team but also the number of marketing people in the company," said Mihai Logofatu (in picture), CEO of Bittnet Systems.
"Our main focus for 2015 will be to continue the regional expansion started in 2014 with the opening of the office in Cluj. The good results posted by this pilot project confirms to us that we have chosen the right development direction, "said  Cristian Logofatu, CFO al Bittnet Systems
"Right now, Carpathia Capital is willing to invest more than RON 7 million into the Romanian SME sector and we estimate that by the end of June 2015, our capital will grow up to RON 10 million, since our target is to invest in 10-15 Romanian companies from various industries that will be listed on AeRO," said Paweł Śliwiński, CEO of Carpahia Capital.
On March 9, 2015, Bittnet Systems and Carpathia Capital signed a contract for 450,439 shares representing 10 percent of the share capital of the Bittnet Systems. The acquisition price was EUR 150,000, indicating a value per share of EUR 0.33.
Bittnet Systems aims to reach a turnover of EUR 4 million this year, based on the significant growth of more than 480 percent over the past five years, the opening of the regional office in Cluj-Napoca and ranking in the top of the most innovative companies ranking made by E&Y.
According to financial data, Bittnet Systems ended 2014 with a turnover of approximately RON 8.2 million, representing a 23 percent growth compared to 2013 and a gross profit of RON 270,000, representing a 27 percent growth compared to the previous year.
Bittnet Systems was founded in 2007 by brothers Mihai Logofatu, 30 years old, and Cristian Logofatu, 34 years old.
Otilia Haraga