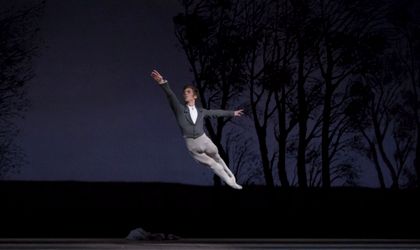 Polish ballet dancer Dawid Trzensimiech from Royal Opera House Covent Garden joins the National Opera Ballet in Bucharest, and he can be seen for the first time in the contemporary dance show "Tango. Radio and Juliet" which will take place on March 19, from 19.00.
Dawid Trzensimiech was born in Poland and studied at the National Ballet School in Bytom. Among his roles he performed there are Prince (The Nutcracker), James (La Sylphide), Benvolio (Romeo and Juliet), Florestan (The Sleeping Beauty), pas de trois in 'Emeralds' and 'Rubies' (Jewels), pas de six (Giselle) and roles in Polyphonia, Chroma, Cinderella, Scènes de ballet, Gloria, Requiem, Voluntaries, DGV: Danse à grande vitesse and Rhapsody.
According to the official website of Royal Opera House, Trzensimiech's many awards include first prizes at the Gdansk National Dance Competition in both 2003 and 2005 and at the International Dance Competition in Rieti, Italy. He was a finalist in the Prix de Lausanne (2006) and a medallist at the First International Ballet and Choreography Competition in Beijing (2011).
Oana Vasiliu