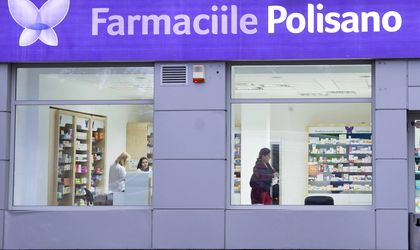 Sibpharmamed, holder of Polisano pharmacies network in Romania, has reached the 100 units threshold in September, according to company representatives.
The company's president, Remus Borza, aims for the network to double the number of units until December 2016 and to open 300 units until 2018.
Open in 2003, the network comprised 14 pharmacies in 2009, reached 65 in 2014, while at present it numbers 101 with the latest pharmacy open in Timisoara. The company has also diversified its product portfolio from 18,000 to about 23,000.
The group of companies Polisano is active in the production and distribution of medicine and integrated medical services rendered through its network of clinics and hospitals, having in 2014 a turnover of nearly EUR 380 million and about 2,000 employees.
Natalia Martian