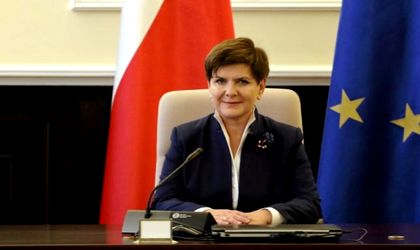 Following terrorist attacks in Belgium's capital city, Poland's Prime Minister Beata Szydlo (pictured) stated it will not be receiving any more migrants at a local TV station, according to Reuters.
"Twenty eight EU countries agreed to solve the issue through relocation… But I will say it very clearly. I do not see it possible to allow migrants in Poland at the moment," Szydlo told TV station Superstacja.
Last year, amid an unprecedented migration crisis caused by large numbers of refugees fleeing conflict-riddled countries in the Middle East and North Africa, EU members agreed – some of them more reluctantly – to distribute them within the bloc.
"After what happened yesterday in Brussels, it's not possible in this moment to say that we agree to accept any group of migrants," the PM was quoted as saying by Le Figaro.
Poland was supposed to take in 7,000 refugees under the distribution program.
The attacks on Brussels, caused by the terrorist group ISIS, have claimed the lives of 31 people so far, while some 300 were reported injured. Of these, 150 are still being treated in hospitals, 61 of whom are in intensive care. Four patients remain unidentified.
The MAE has instated a crisis cell to aid Romanian citizens affected by the attacks, placing special phone numbers at their disposal.
Natalia Martian