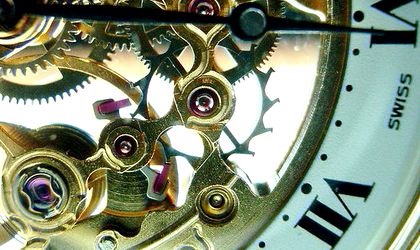 The National Liberal Party (PNL) suggested on Friday that Romania should change timezones and adopt Central Europe Time, used primarily by Germany, Italy, Spain, France, Poland, Czech Republic, Hungary, Belgium and Netherlands.
"It's a clear declaration of intent for European values and European dignity that the liberals take to heart. Romania needs to align itself to the rhythm of Europe: politically, economically, socially and symbolically. (…) Furthermore, there are several million Romanians spread throughout Europe and a measure like this would have considerable social contributions in creating a feeling of belonging to a United Europe", according to Klaus Johannis, deputy-president for PNL.
The liberal party considers that it's time for Romania to leave the past behind and make a ferm commitment to the European way.
"We want to have the same time as big European cities, to eliminate the differences between us an Europeans, a difference that is no longer justified", according to PNL.
PNL's press release states that setting a time zone is a matter of convention, that initially began from a set of technical parameters (meridians) but it was modified everytime political interests required it. At the present, Romania's time zone is established through Government Ordinance 20/August 18 1997.