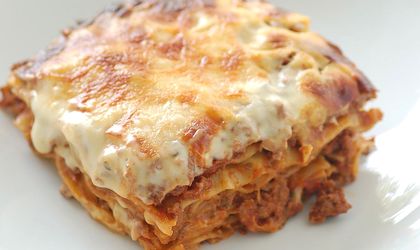 No violation of rules or standards has been found at the two Romanian abattoirs alleged by the French authorities to have supplied horsemeat purported to be beef, said Romanian Prime Minister Victor Ponta on Monday stressing that the country will not accept the role of the "usual suspect".
The horsemeat scandal broke last week in the UK and has presently widened to as many as 16 EU member states. It all started after horsemeat was found in the UK in ready meals labeled as containing only beef. The products were manufactured by French company Comigel for Findus UK, with the meat allegedly coming from Romania, according to French authorities.
The horsemeat contamination was not an error, but part of a criminal conspiracy where suppliers passed off horsemeat as beef in order to benefit from the price difference, said the French agriculture minister.
The fraud however, was not committed in Romania, say local authorities and industry representatives.
"It is very clear that the French company had no direct contact with Romanian companies and it should be settled – for the sake of credibility at EU level – where was this fraud committed and who is to blame," said Ponta in press conference on Monday. "I do not believe that Romania, while being transparent and observing all standards, can and should accept being the usual suspect," went on the PM.
Present in the same press conference, Romania's EU Agriculture Commissioner Dacian Ciolos said "the European Commission has no proof so far to incriminate a state or a company".
Industry representatives such as Sorin Minea, head of the Romanian food industry federation Romalimenta, too, stressed that Romanian producers are not responsible for selling horsemeat purported to be beef and that the fraud was committed by middlemen traders further along the supply chain.
French officials previously said the meat processed in France came from a Cypriot trader, who had bought it from a Dutch food trader who got the meat from two Romanian abattoirs.
Romania's horsemeat exports amounted to about EUR 10 million in the first ten months of 2012, up by 9 percent y-o-y. However, this recent scandal is highly sensitive for the Romanian agriculture sector after the country had an 8-year pork export ban since 2003, due to swine pest cases.
Simona Bazavan