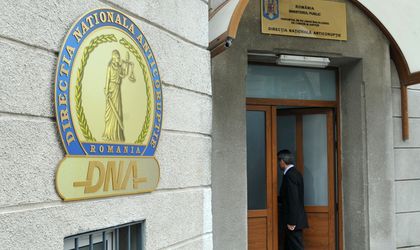 Iulian Hertanu, Prime Minister Victor Ponta's brother-in-law, was taken into custody by the National Anticorruption Directorate (DNA) prosecutors on Tuesday evening after having been heard for hours in case of defrauding EU funds.
He was detained alongside two other businessmen in a case of corruption and defrauding EU funds following several sewage works at Comarnic. The works were conducted by Grossman Engineering Group whose manager is PM Ponta's brother-in-law.
All three of them waited for 17 hours at the DNA headquarters in Ploiesti until they were handcuffed and placed in preventive detention with the Police County Inspectorate (IPJ) Prahova.
According to Mediafax, along with Julian Hertanu were taken into custody other two people investigated in the file, one of them being businessman Vladimir Ciorba, managing partner at three companies, who had been brought at the DNA Ploiesti about half an hour before Hertanu.
Hertanu hasn't made any statements on his way out of the DNA Ploiesti.
According to some judiciary sources quoted by Agerpres, the corruption deeds in question are related to the defrauding of over RON 7 million (EUR 1.5 million) from European funds and tax evasion worth RON 2.5 million (EUR 562.050). The crimes have supposedly been committed over 2011-2015.
Involved in the same case and currently facing judicial review are also deputies Sebastian Ghita and Vlad Cosma and the President of the Prahova County Council, Mircea Cosma. Moreover, County counselor Mihail Coman, now working as an adviser for SC Hidro Prahova company, was also taken into custody.
Staff