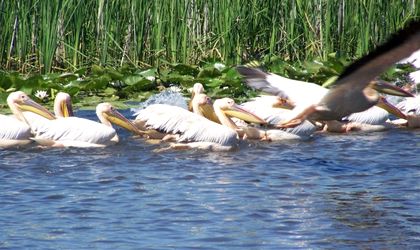 The European Union's 2014-2020 multiannual financial framework for Romania provides EUR 1 billion funds for the Danube Delta area, said Prime Minister Victor Ponta at the opening of the 33rd edition of the Romanian Tourism Fair on Thursday, according to Agerpres.
"Whenever I have the opportunity, in Romania, abroad, I try to promote what truly means the real tourist potential of Romania. I have (…) a special project for what I believe is one of the greatest treasures, not only of Romania, but of the world, the Danube Delta. You probably know, as I come from a meeting with the European commissioner for Regional Policies, Mrs. Cretu, that, within the 2014 — 2020 financial framework for Romania, the amount of EUR 1 billion is provided for the Danube Delta region. May God help us that all those who are beneficiaries, both private and public, spend that billion euros for developing the infrastructure, for maintaining biodiversity and for developing tourism in the Danube Delta. At the 66th edition, if I am asked what I have done well, I have done this thing well, this special allotment," PM Ponta added.
Over 30,000 visitors are expected at Romexpo, at the spring edition of the fair, taking place in the period March 12 — 15.  Also, over 280 companies are exhibiting on an 11,700 sqm area.
Staff