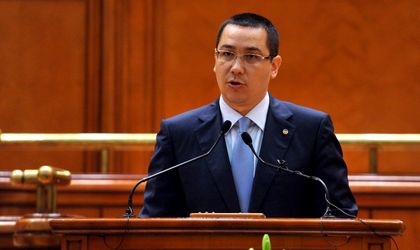 As Romania struggles with one of the lowest absorption rates of EU funds in Europe, the government is taking notes from Poland, which has been able to make the most of the EU money by strengthening its regions.
The absorption of EU funds was on the agenda during discussions that PM Victor Ponta held in Warsaw with Donald Tusk, his Polish counterpart.
"During this visit we had the chance to discuss two fields where Romania has a lot to learn from Poland; first of all, the field of EU funds absorption, where I think that Poland's positive experience can be an example to Romania. We also discussed Poland's significant experience in administrative-territorial reorganization – Poland's positive experience and the mistakes we stand to learn from," said Ponta.
The center-left coalition, USL, plans to implement a reorganization program this year that will see Romania split into eight regions. Officials say this should improve the absorption of EU funds. The program is currently under public debate.
Poland went through a similar program in 1998 and has ended up with 16 regions, which are strong enough not to be at the whim of the political elite, say commentators. These regions have been able to build their infrastructure with the help of EU funds.
Aleksandra Kwiatkowska, deputy director of the coordination program of Regional Programs and Digitalization, within the Ministry of Regional Development in Poland, says that Poland has received EUR 67.3 billion for cohesion policy in the current budget, which is almost one fifth of its total EU financing, and this level is set to increase in the next budget.  "In the next programming period we aim to give even more power to the regions," said Kwiatkowska last week, during a conference on regionalization and EU funds, organized by the Polish Institute.
Poland has reached a contracting rate of 88 percent in the regions, while expenditure hovers around 50 percent. Meanwhile, Romania continues to trail most EU members with an absorption rate of 15 percent. It has used close to EUR 3 billion of EU funds in an ongoing effort to reach the standards of mature EU economies in a wide array of sectors, including infrastructure and labor markets.
Ovidiu Posirca